Looking for rental of reliable and productive boom lifts in Manhattan? You have come to the right place! Here, at Alpha Platforms, you can rent a boom lift for any industrial purpose either in Manhattan itself or in the neighboring suburbs.
At your request, we will deliver required equipment to a working site and provide you with a skilled operator.
All you need to do is to contact us and describe the task you need to solve. It makes no sense to overpay for a bigger boom lift when the required outreach and height are much smaller.
Boom Lift Rental as the Most Efficient Solution for Your Company
We appreciate your time and know how hard you work, this is why we do our best to provide you with well-maintained reliable equipment and efficiency right in the place of Manhattan where you find convenient.
A wide range of truck mounted boom lifts are ready to help you out, the one you need for your project is selected according to your specific requirements. This type of equipment is the best choice to reach the areas you cannot reach in any other way. Properly used, boom lifts are safe and versatile.
The range of works to be done at height with help of boom lifts is almost endless:
window installation and replacement
power lines and lights repairs
painting and cleaning works
removal, replacement or installation of billboards
various construction projects, and more.
When you make an order of a certain truck mounted boom lift in Manhattan from Alpha Platforms, please, describe the place you are going to work at – type of terrain, presence of obstacles etc. – the height and side outreach you need to work at, whether you will be working indoors or outdoors, how fast you need to work.
What Industries Might Need an Aerial Lift?
The huge advantage of aerial lifts is their applicability in many industries and jobs:
Manufacturers often need to reach overhead elements.
Electricians apply lifts to make repairs at height, to deal with power lines.
Construction companies rely on boom lifts as the primary and most irreplaceable equipment in the fleet.
Emergency teams make use of aerial lifts to reach upper floors of houses and high structures.
HVAC companies find them as the best option for reaching indoor and outdoor appliances.
In fact, truck-mounted aerial lifts are applied in all industries within and beyond the city.
Alpha Platforms will meet any requirements of your business goal. In our company you can rent a boom lift either for a day or a month at the most affordable prices. Here you will find flexible terms and cost-effective solutions even for emergency situations.
Alpha Platforms is the best provider of high-quality truck mounted boom lifts in Manhattan, just give us a call and we will send an estimator to your job site for FREE!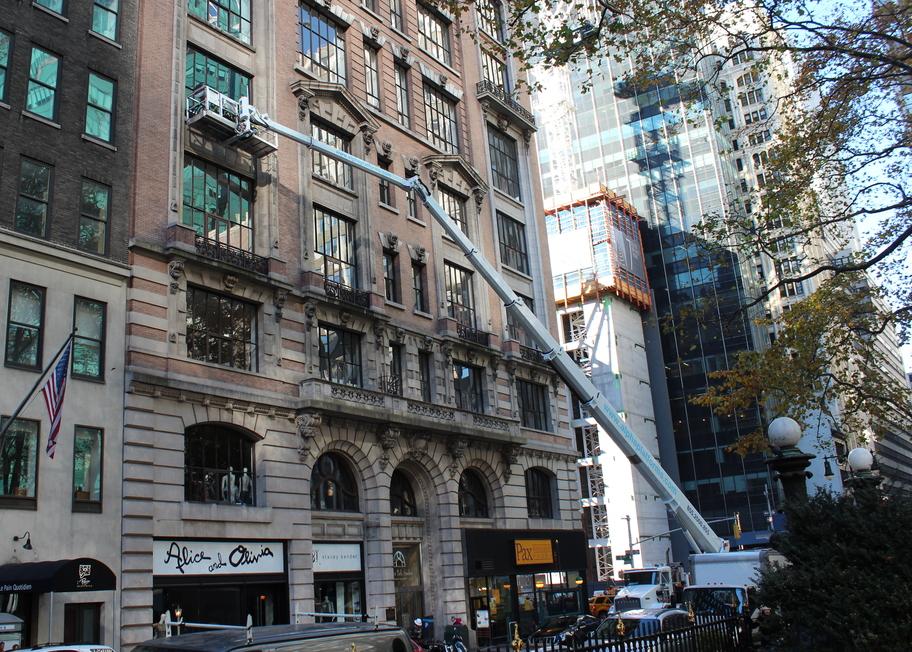 Alpha Platforms is the pioneer in operated
boom lift
rentals and height access service in the 150-300-ft range. Our precise German-made lifts have become the favorite height access method for those who try them once, as they combine unmatched productivity,
safety
, and reach.