Top-Rated Boom Lifts


Rental Nationwide
UNIQUE FEATURES OF OUR BOOM LIFTS
Reach Far in Any Direction From a Single Spot
The boom lifts in our fleet range from 92 feet to 300 feet in height reach and up to 135 feet in side reach. Our unique fly jibs extend to 30, 60, and even 100 feet. No other height access method in the market allows you to maneuver 200 feet up and 100 feet over. Need down-and-under reach capabilities? Just ask.
Our Extreme Height Access Expertise
Deploy Quickly at
Your Work Site
There are simply no rivals to the functionality and productivity of our boom lifts. You don't need to arrange for delivery and spend two hours on their setup. Just show up to do your work. Our operators deliver the boom lift in advance for it to be ready on time. Our largest boom lift sets up in as little as 15 min and extends up to 300 feet in under 7 min.
Our Operated Rentals
Enjoy Large Basket
with Accessories
Our boom lifts' lifting capacity far outweighs traditional booms. In addition to the simple cage, an array of attachments enhances the lifts' capabilities. These include Power Lift System, Platform Winch to lift up to 1,322 lbs, safety controls, power and hydraulic outlets, heated floors for cold climates, A/C, and much more.
Our Versatile Man Basket Accessories
There are simply no rivals to the
function, productivity, safety,
and reach of our aerial lifts
We Lift You Above All
Our equipment is regularly maintained, cared for, tested, and certified.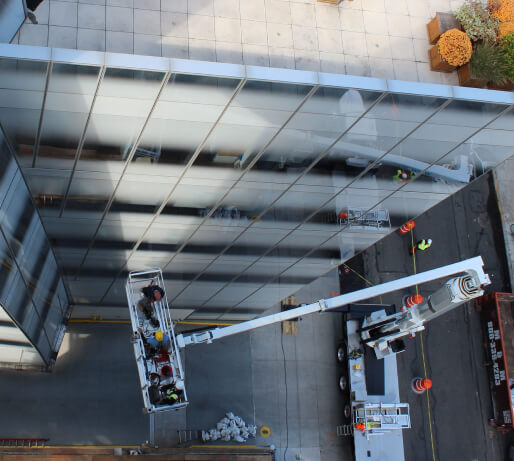 Why Alpha Platforms' Boom Lifts Are the Top Choice for Height Access Jobs?
24/7 all-inclusive operated rentals
Wide selection of various boom heights
Side reach, "up-and-over," and "down-and-under"
Permit and traffic management
IPAF-certified operator
Built-in redundant safety controls
Real-time cage movement dashboard
10-15 minute setup and ready-for-work
Long-term rental rates and bare rentals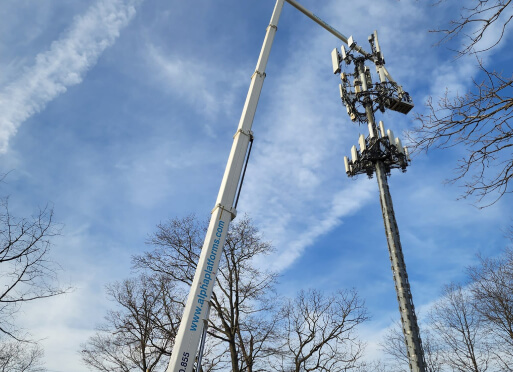 Eliminate the need to access the roof, set scaffolding, or hang ropes for hard-to-reach jobs
Complete jobs quicker and safer
Bid lower and win more jobs
Reach far up, sideways, up-and-over, and down-and-under
Enjoy our steady and smooth-riding platform that does not shake or jerk
Just focus on your work at hand - we operate the lift and do all setup, preparations, and lift removal
Reviews of our boom lifts
See what our customers say about our boom lifts
Boom Lift Rental

Tips and FAQs
If you haven't tried operated rentals yet, you are in for a treat.
Our boom lift rental tips and FAQs will help you discover a new way to do any height job faster, smoother, and safer.
Not sure what size fits your business needs?
Just ask
Thank you!
We received
your request
Our Team will be in touch
as soon as possible
OUR BOOM LIFTS AT WORK
See where our aerial lifts have been working lately.