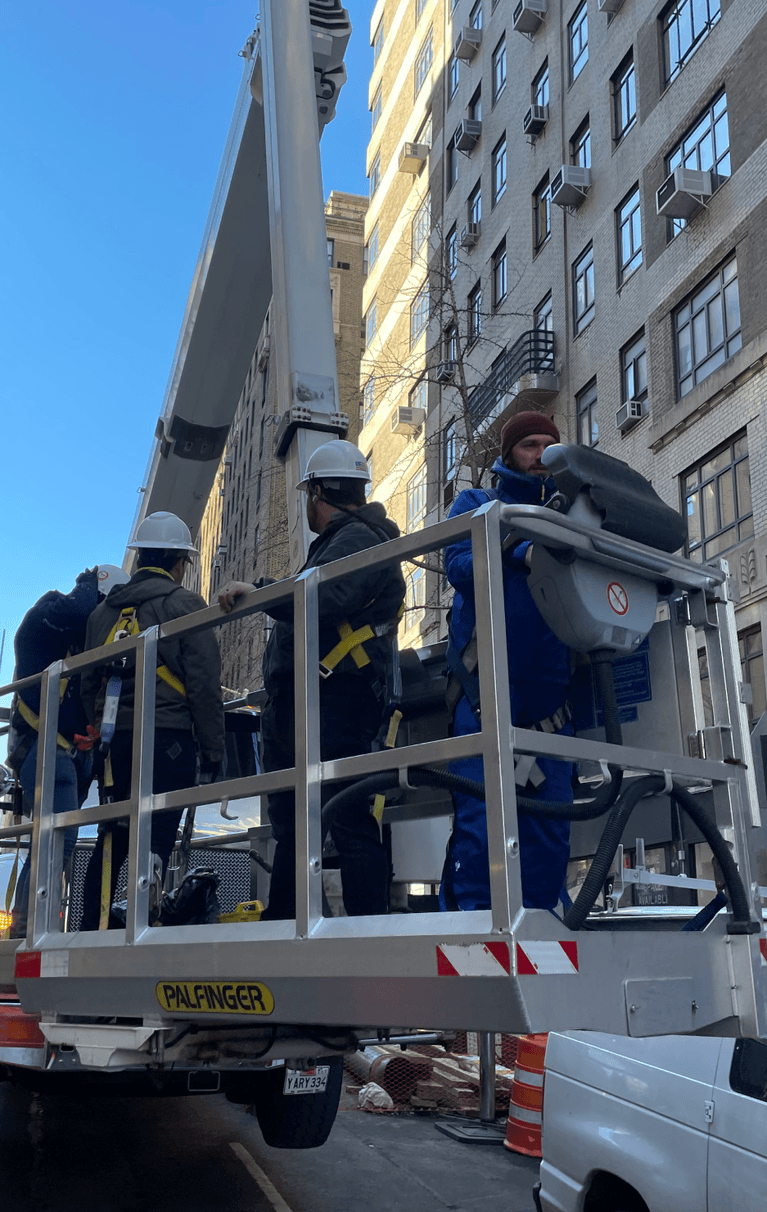 Boom Lift Rental With Operator
Your Team Does Not Need to Know

How to
Operate a Lift

Alpha Platforms' fully operated rentals provide clients a safe and efficient way to complete work at heights.

With a range of world-class lifts and an experienced operator to handle all aspects of the lift's operation, renting from Alpha Platforms allows project managers and work crews to focus on the job while experiencing maximum productivity and safety.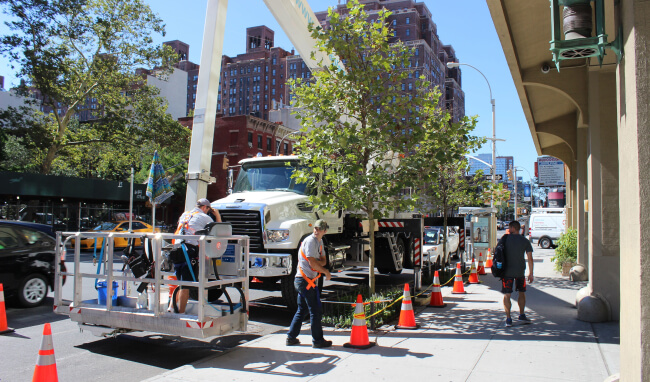 We Invented the "Boom
Lift Rental with Operator"
Since 2011, Alpha Platforms has revolutionized how workers access their job sites at heights – and we did it in the most challenging environment possible – the dense hustle and bustle of New York City! How? By offering truck-mounted aerial lifts up to 300 feet in height reach and up to 135 feet in side reach as operated rentals.
Read About Alpha Platforms
Boom Lift Rental With an Operator Is
The New Gold Standard for Reaching Heights
While JLG self-propelled lifts are widely used for minor-height access projects, our Boom Lift Rental with an Operator is often the best choice for working at extreme heights.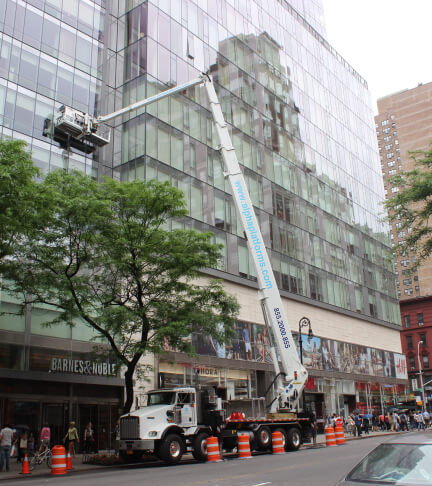 Ready to Assume Risks of Renting
Self-Propelled

Lifts?
Still struggling with traditional JLG or Genie lifts? JLG challenges include:
$

Lack of specialized training like OSHA certification increases the risk of accidents and injuries.

$

Mastery of lifts comes with experience. Extreme heights above 150 feet require an operator with expertise and proven experience, especially when operating around wires, trees, glass, antennas, and other expensive and fragile structures.

$

Liability is entirely on you if you rent a self-propelled boom lift.
$

Delivery and setup issues that typically arise are yours to handle, resulting in losing precious time on site.

$

Insurance and additional costs quickly add up to the baseline rental price. You may not know your final rental cost until after job completion.

$

Inefficient use of the boom lift without a professional operator results in reduced job productivity.
See What Boom Lift Rental with Operator

Looks Like
What are the Benefits

of Alpha Platforms' Operated Rentals?

01

You work with the most experienced

full-time

lift operators in the industry

02

You assume

zero liability

because our height access method is contactless

03

You use equipment in top condition and fully prepared for the most challenging work

04

You focus on the job and finish your
work faster

05

You gain a free pair of experienced hands in the basket, if needed

06

You are not responsible for daily
safety check-ups on the equipment
Your work crew just handles their work on the job site.
Our job is to lift them to height and ensure optimal access and safety.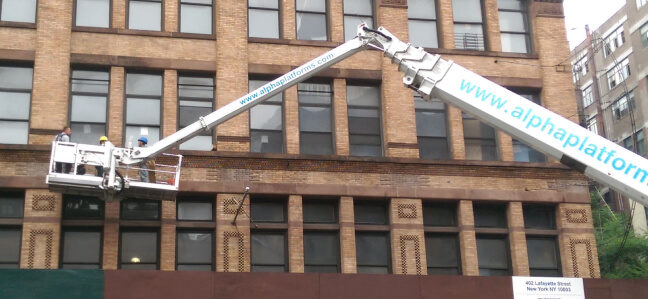 When considering any boom truck rental with an operator, inquire about their experience, insurance coverage, and IPAF certification credentials. Alpha Platforms employs the industry's most experienced IPAF- and manufacturer-certified operators with decades of experience.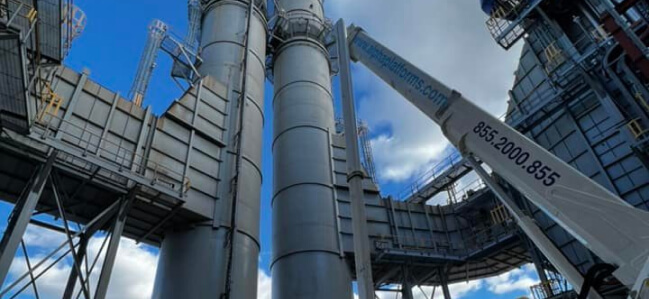 At Alpha Platforms, we offer customized solutions to height access challenges in all industries, resulting in increased productivity, safety, and work crew efficiency.
Have You Tried Boom Lift
Rental with an
Operator yet?
Schedule your trial now
Thank you!
We received
your request
Our Team will be in touch
as soon as possible