Power Plants
Your height access savings start with a
free quote
Fill out the form below for a quick price quote
Thank you!
We received
your request
Our Team will be in touch
as soon as possible
Power Plants Boom Lift Applications
Inspection and Maintenance of Smokestacks and Tanks, Repairs and Emergency Access for Troubleshooting
Steady, Versatile, and Powerful

Aerial Platform for Fast and Flexible Reach

up to

300 feet

Height
reach

up to

100 feet

Up and
over reach

12 feet

long Extra-
large cage

1,322 lbs.

Lifting capacity
for 6 people
300-ft aerial lift at the power plant worker installing antennas on smokestacks
Alpha Platforms is back to the Astoria power plant, this time assisting in installation of telecom equipment: a 6' microwave antenna. We deploy the tallest lift of 300 ft to give plenty of access around 250ft smokestacks. Its 12-ft-wide cage lifts up to 1,322 lbs., including parts, equipment, tool, and 2-3 technicians.
OUR CASE STUDIES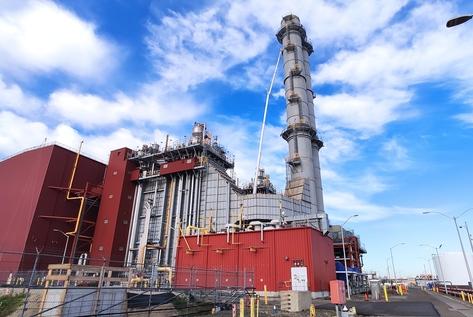 How to Inspect and Repair Two 240-foot Smokestacks During a Blustery Fall in Just 10 Days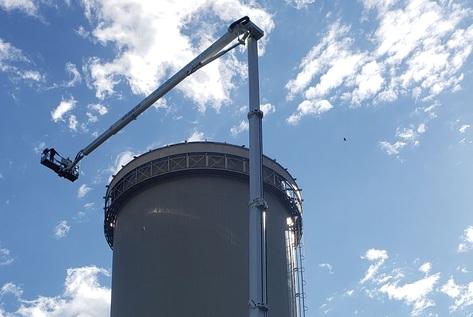 How Alpha Platforms squeezed its 300-ft boom lift through a narrow mountain road to inspect a 200-ft water tower
Why Choose Our Aerial Platforms
01
Smooth Precise Ride at Extreme Heights
Our German-engineered marvel will lift you quietly and quickly. No rattling, no shaking, or screeching. It never feels unsafe to be at 300 feet. The bigger the lift - the steadier it feels on top!
02
Save on one-day, short-term, or long-term projects
Our equipment provides critical savings and efficiency for short-to-mid-term projects ranging from a few hours or days to a few weeks or months. See our
membership rates
.
03
Count on our availability and exceptional response time
Our lifts are available and can be deployed day or night, on a short 72-hour notice, and in extreme cases, within 2 hours of the request.
04
Gain an extra set of experienced hands at no extra charge
While elevated, our operator will help organize the workplace, secure the debris fall prevention net, set up additional lighting, and can assist with your task at hand, if needed.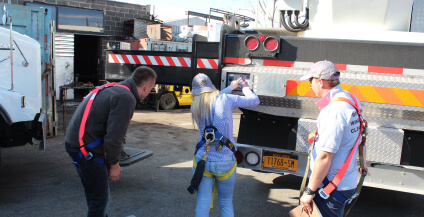 05
Power all your tools and get the royal treatment
Connect all needed work tools (24V, 110V, 220V, 2,000 PSI air/waterline, hydraulic tool outlet), set up a sunshade, heating, or A/C ventilation to give your crew the best workplace conditions at height.
06
Do not waste time to start your work
Your boom lift truck will be ready in 10-15 minutes for you and your crew to be lifted. It takes no longer than 5 minutes to reach 300 feet.
Want to
Save Time and Money
on Your Next Height Access Project?
Hire operated rentals with a full-time
professional lift operator for your next job
Thank you!
We received
your request
Our Team will be in touch
as soon as possible